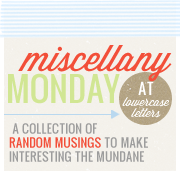 one…I am so addicted to Pinterest it's getting pathetic!  Although I will say that my boards are bursting with awesome ideas, how to's, craft ideas and recipes, I am always on there.  Plus, I did make Zack happy the other night with a honey bbq meatloaf recipe that I found.  That's a plus right?!  You can follow me here.
two…We have been sleeping until almost 10:30 every single day.  Although at the beginning of Summer I complained of not sleeping past 7:30, I wish I could get back in that habit.  I am literally sleeping my Summer away! 
three…My ultrasound on Friday gave me some good results.  Although I don't have an appt to find out the "official" results until July 11th, the ultrasound tech did tell me that it's nothing to worry about, it doesn't seem to be anything more than fibrous peeks. Good to know!  Thankful to the Lord for an answered prayer. **Updated**  Just got a call from the office where I had the ultrasound done and they want me to come in and get a mammogram.  Pray that the results stay the same!  My appt is on Thursday afternoon.
four…We have been spending so much time in the pool.  I think we head out every day for at least an hour or so.  It's great to get out there and relax while the kids play. 
five…Kayla's room is almost finished.  We hung her dust ruffle this past weekend and her curtains.  She chose to keep the same curtains she had so we bought new brushed nickel curtain rods for her.  She loves her room!  The only things left to do are patch two holes and paint that area and then paint her closet door white.  Oh and run the carpet cleaner on her carpet.  Then we are also doing something on her walls, but not sure when on that one yet.  I do promise as soon as the closet door is painted I will do a reveal.  Then you can see the addition to her wall later. :)  I can't believe the dramatic difference her paint color has made!