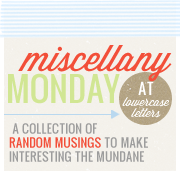 -Home from Bama…wished we would have stayed longer.  Definitely not long enough.
-Definitely decided that our goal is to be living in Bama within the next 5 years.  We've already talked about it and it's just something that has to be done.  We all love it.
-Went out on Lake Mitchell and the kids had so much fun tubing.  First time for both of them. 
-I have a tailbone injury.  I slipped and fell on ceramic tile steps and landed right on my tailbone.  This happened Friday night and I spent the rest of the weekend sitting on one hip or the other.
-We will have to go shopping this week/weekend for the kids shoes…School starts next Wednesday here. :(  So sad Summer is coming to an end but so ready for some fall weather and some holidays!!
-On the way home yesterday there were some really cool looking clouds so I grabbed my camera and started snapping.